About Us
The Index Standard® provides actionable insights. Whether you are searching for the best performing indices, ETFs or annuities, looking for index and ETF forecasts, or trying to learn about investment trends such as growth, dividend or ESG, we provide you with an unbiased perspective, objective comparisons, as well as informative guides that demystify complex index concepts.
The Index Standard® ratings are based on a scoring system of over 30 qualitative and quantitative metrics. We update our ratings and forecasts on a regular basis, taking into consideration the current market movements, economic conditions and other factors. Our goal is to offer clarity and provide the most relevant product comparisons, enabling you to make the best possible decisions, leading to better outcomes.
The Index Standard® uses plain, everyday language. Nobody should need a PhD in finance or a dictionary to understand indices. We call this "approachable finance".
Meet The Founder
Laurence Black is the founder of The Index Standard® and an index advisor to Robert J. Shiller, Sterling Professor of Economics at Yale University.

Before founding The Index Standard®, Laurence was Managing Director and Head of Quantitative Indices and Strategies at Barclays where he oversaw the development of the Barclays index family. In addition to designing some of the first smart beta/factor indices, Laurence spearheaded Barclays' index partnerships with Professors Robert Shiller and Nouriel Roubini, as well as Novus Partners.

Before Barclays, Laurence was Head of Indices at ABN AMRO in London, where he successfully launched indices with well-known investors such as Jim Rogers and Joel Greenblatt. Before ABN AMRO, Laurence worked at Lehman Brothers, Deutsche Bank, and Credit Suisse.

Laurence holds an MBA from the University of Warwick and a Bachelor's degree from the University of Cape Town. When not thinking about financial matters, he can mostly be found on a tennis court.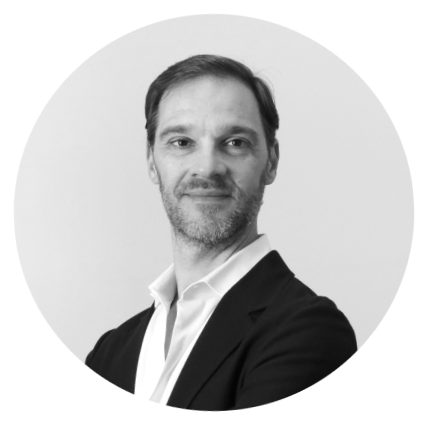 Senior Management and Advisory Board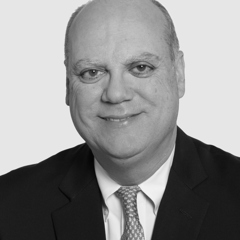 Alex Matturri
Advisory Board Member
Alex is the retired CEO of S&P Dow Jones Indices and currently a member of the Board of Directors of CBOE Global Markets. During his 13-year tenure overseeing S&P DJI, Alex spearheaded the strategic business growth in Asia, Middle East and Latin America while expanding core markets in the US and Europe. He led index product expansion from US/global equities and commodities to smart beta, fixed income, volatility, ESG and multi-asset class solutions. Before S&P DJI, Alex had held senior positions at Northern Trust Global Investments, Deutsche Asset Management and The Bank of New York. Alex graduated with a BS in Finance with Honors from Lehigh University and a JD from Syracuse University College of Law. He is admitted as an attorney in New York and New Jersey along with having earned his CFA in 1988.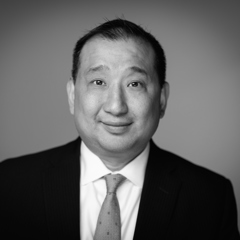 Johnny Wu
Advisory Board Member
Johnny Wu is the CEO of Quartzy Capital Advisors, LLC, which provides high-impact and value-added consulting and product development advice to leading financial services organizations, including asset management firms, asset owners, financial technology firms and investment banks. Prior to founding Quartzy, Johnny had spent most of his career in investment banking, most recently being the Head of Cross Asset Solutions at Barclays. Johnny also serves on the boards of Optimal Asset Management ($2bn+ direct indexing firm) and the Association of Asian American Investment Managers. Johnny earned his BA in Economics and Mathematics from Columbia College and MBA in Finance from Columbia Business School.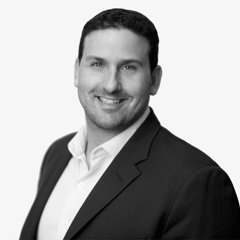 Evan A. Schnidman
Advisory Board Member
Evan is the Founder and Managing Partner of EAS Innovation Consulting which provides data and technology strategy services to a wide range of businesses. Evan's expertise in innovation has allowed him to consult to C-suite executives at numerous large corporations, and serve as an advisor or board member to a diverse set of startups across finance, insurance, law and policy. Prior to EAS Innovation, Evan served as both the Founder & CEO of Prattle and the Head of Data Innovation for Liquidnet (which acquired Prattle in 2019). Earlier in his career, Evan was a noted academic, earning his PhD from Harvard University and serving as faculty at Brown University.
Jay Watson
Managing Director, Head of Analytics
Jay worked in investment banking for 20 years, specializing in quantitative investment strategy index development and management. Jay was previously Managing Director and Head of Multi-asset Index Structuring EMEA at Barclays in London, where he was instrumental in building Barclays' index business globally over more than a decade. Among many activities, he chaired Barclays' index development oversight group, responsible for ensuring new indices were well engineered and fit for purpose. Jay held earlier interest rate structuring positions at Bank of America and Gen Re Financial Products, and physics research positions in France and the UK. He holds an MA and a DPhil in theoretical physics from Oxford University, and a Master's degree in mathematics from Cambridge University.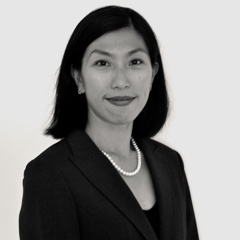 Cynthia Ma
Chief Operating Officer
Cynthia has over two decades of experience in financial communications and investor relations, with a career across Hong Kong, London and New York. She worked for seven years as a communications consultant before joining Deutsche Bank and later Nomura, where she oversaw the employee integration program when Nomura acquired the EMEA operations of Lehman Brothers. More recently, Cynthia managed investor relations in North America for InterOil, a NYSE-listed company that was subsequently acquired by ExxonMobil. Her team's global investor relations campaign led to two PR industry awards - Best Crisis Management and Best Energy Campaign. Cynthia has an MBA degree from the University of Warwick, UK.